Linjateräs Ltd
---
We solve the challenges of powder coating and meet your needs in a sustainable, innovative, high-quality and cost-effective way. Now and in the future.
---
Progressive Since The Beginning
Linjateräs was founded in 1965 and our first automatic paint production line was built in the 1970s. Since then we have developed new innovations and expanded our operations as a solid family business in our customers' best interest. Always determined to conquer the challenges.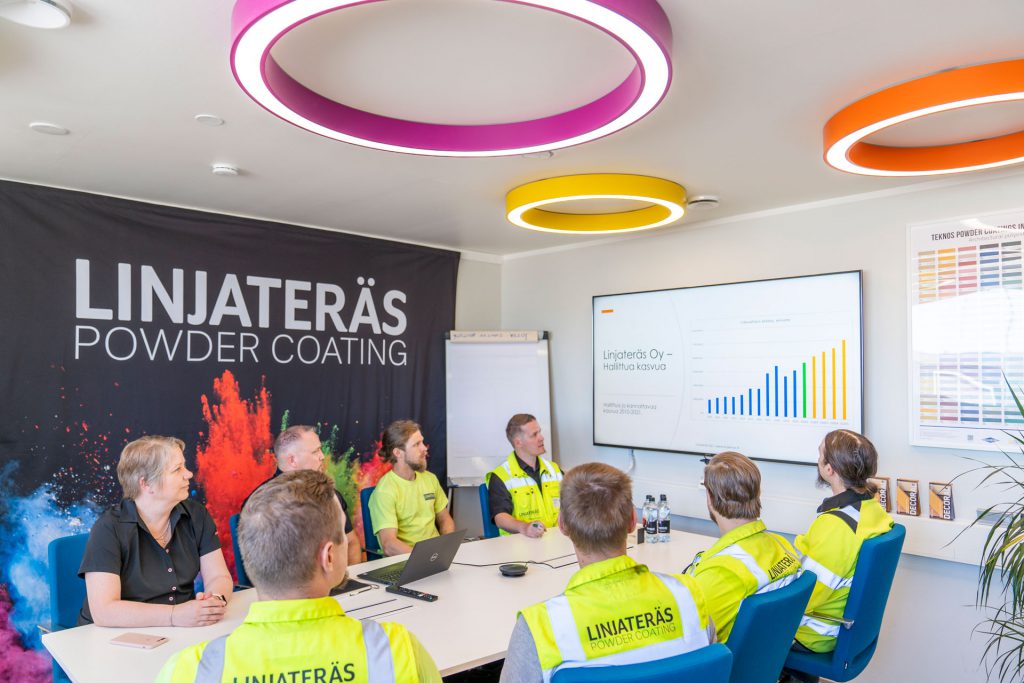 A sustainable partnership and reliable services that scale to your needs
Long-term customer relationships and solutions that adapt to the customers needs are the heart of our operations. We also constantly invest in new technology so that we can keep developing our already reliable services to even better and more multifaceted. Already more than 200 long-term companies of all sizes trust us and our services. So get in touch and start the co-operation now.
High quality is created in the hands of our professional and educated staff
High quality is extremely important to us. In addition to precise quality control and ERP, our personnel are constantly being trained to keep up with the latest technology and innovations. We follow the industry trends closely so that we can provide quality to you also in the future.
Setting an example by our security practices
We want to set an example in every way, and the health and safety of our staff are a top priority for us. That's why we implement and monitor various security-enhancing solutions all the time. Cleanliness is also part of the quality and safety that we take care of every day.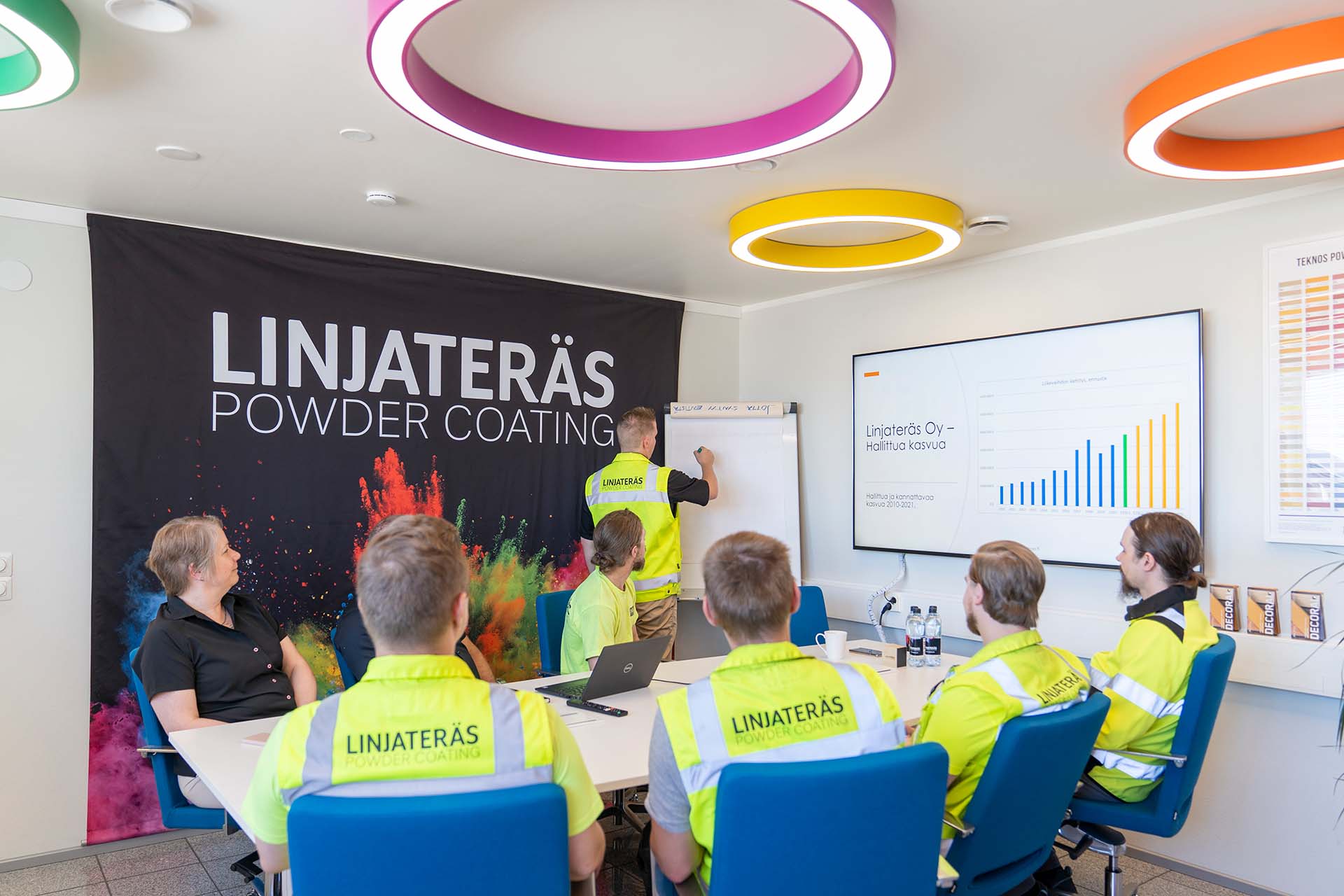 Mission
Our mission is to provide benefits to our customers through cost-effective and high-quality surface treatment and scalable service packages.
Vision
We strive to be the industry's best-known brand and a pioneer in Finland and Europe, with the emphasis on knowledgeable and professional staff and constantly updated services.
---
Values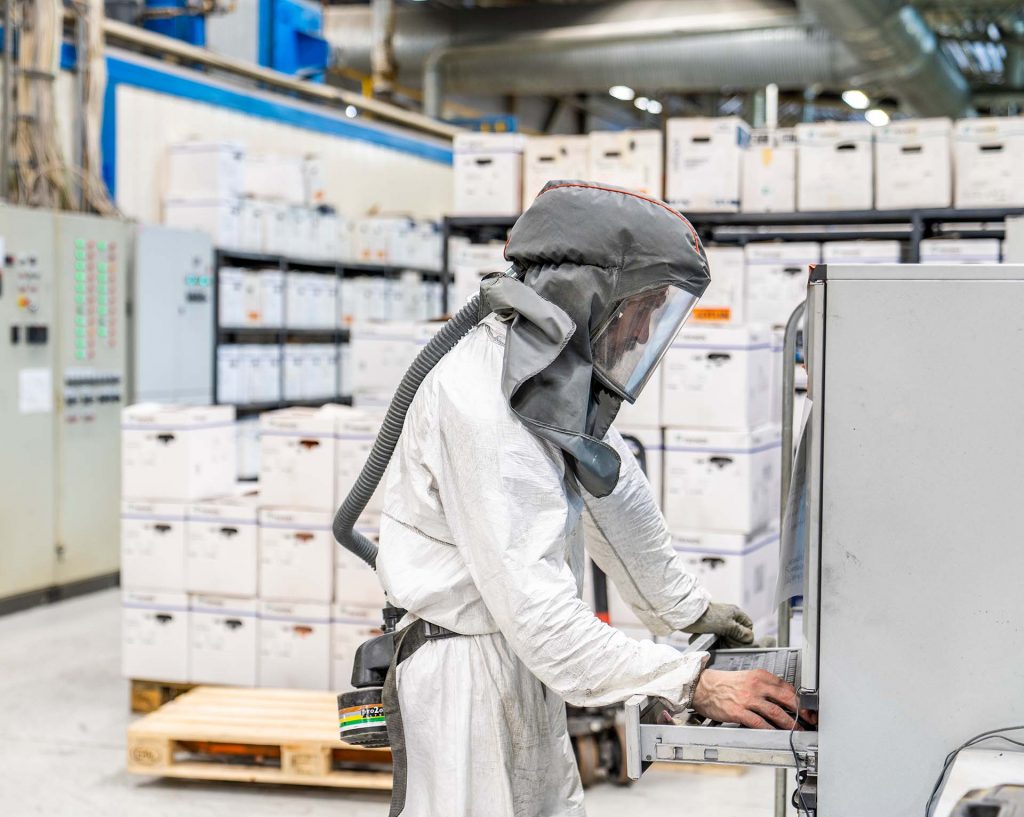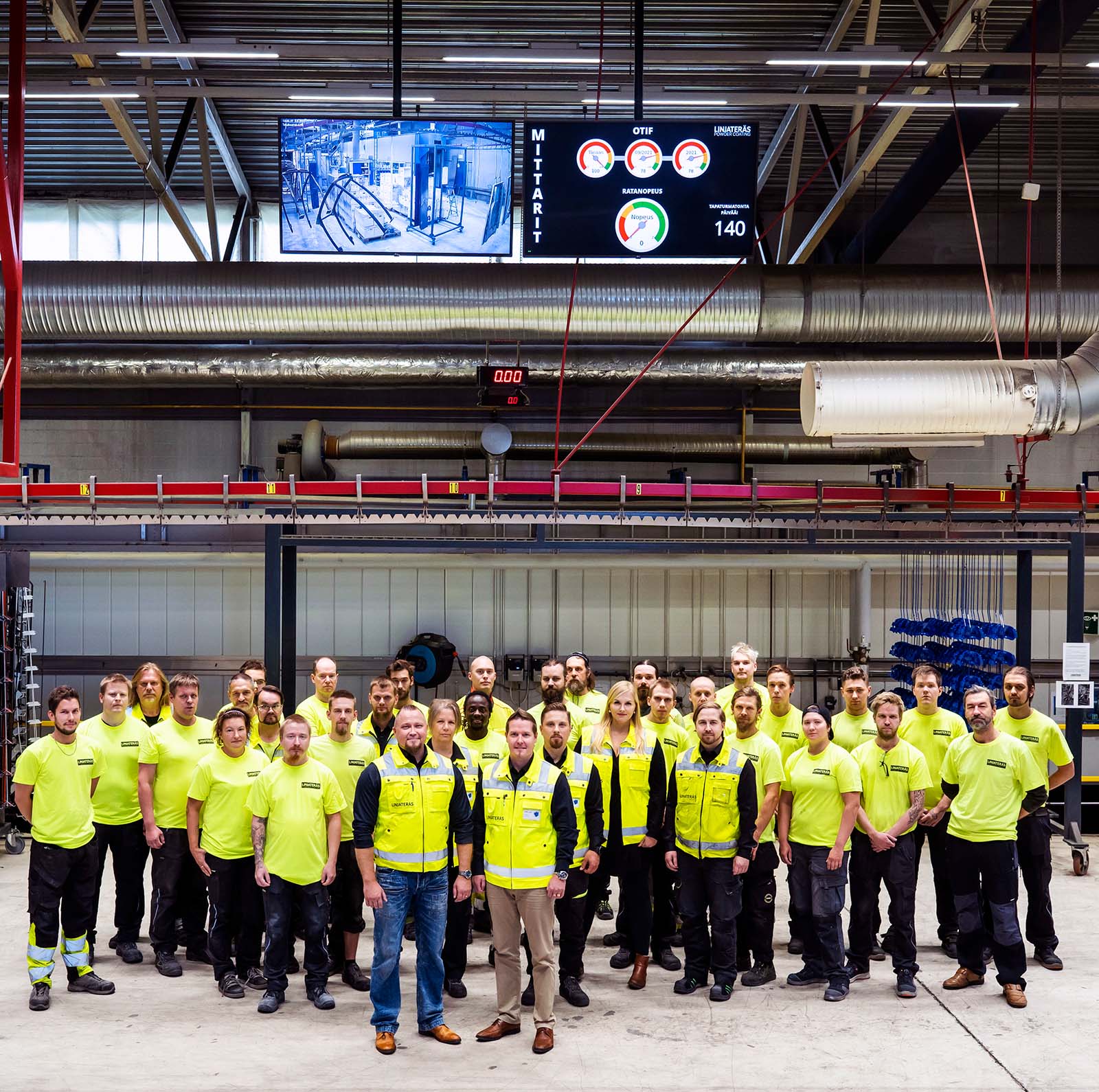 Quality
We want to be the highest quality all-solutions-provider on the market. Quality with its various aspects enables quality leadership.
We trust in quality.
Service Mentality
We truly care about our customers and their needs. Understanding and listening to the customer creates a foundation for our trust and services.
Trust is redeemed time and time again with honesty and punctual service that create a true partnership. Because reliability is the lifeblood for our customers, we are flexible when needed and are passionate about finding the best solution for our customers.
Being A Pioneer
The story of Linjateräs already begins with the pioneering work and innovations that led to Finland's first automatic powder coating line back in the 1970s. Then, a telephone company became a specialist in powder coating.
We strive to implement this same attitude and innovative pioneering spirit to our actions every day. To best benefit our customers.
Good Vibes
A good team spirit and good vibes are the foundation of a well-functioning company. Although work and high-quality are always taken seriously, it is not always necessary to take ourselves too seriously.
Getting together, having a laugh and being positive in general are an important part of the Linjateräs atmosphere.
---
Need An Efficient And Reliable Powder Coating Service?
We've got all your powder coating needs covered.
The Future of Your Product Begins Here.
Linjateräs
---